Green Ready Mix Tablet Binder For Pill Pressing
Looking for a high-quality Green Pill Binder and tablet binder for making pills that won't crumble when you press your tablets? Look no further than Green Tablet Binder! The best binder for tablets! Our professional binding agent for tablets, pill binder mix, and pre-mixed products are made from the best ingredients and are ready to press with your own ingredients. They won't crumble or fall apart, and they come in vivid colors to make your own tablets. Whether you're making your own pills or just looking for a quality product to help you out, Green Tablet Binder is the perfect choice. Made in America, our products produce uniform density and color to help you create the best possible tablets. Order your Green Tablet Binder today!
Pre-Mixed Ready to press! (Green) Food Grade Coloring mixed with our Ready Mix Tablet Binder for all your Pill Pressing needs!
Green Tablet and Pill Binder!
For Personal Use only, not for Commercial use!
The Color of Summer, and in some places, all year around!
But, wherever you live its probably a good idea to try out our Green ready mix Tablet binder. Our Colors are food grade, beautiful and pre mixed. Our Green Pill Binder and Tablet binder mix is perfect for your at home pill making project! Ready to press!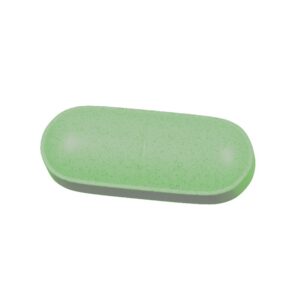 Ingredients:
Microcrystalline Cellulose: Microcrystalline cellulose is the most significant tablet binding ingredient because of its excellent dry binding properties, which allow direct compression to produce tablets. provides superior bonding attributes while retaining high flowability, resulting in even dispersion throughout the mixture.
Magnesium Stearate: Magnesium stearate is the key lubricant in the Ready Mix Tablet Binder. It lowers wear on tablet press surfaces and die walls during production.
Silicon Dioxide: It improves flow quality without compromising quick tableting by acting as a lubricant.
Food Grade FD&C Colors: High Quality Food Coloring, locally sourced from high quality distributers!
Some reasons why are product is great!
Made in America
Fast Shipping
Highest Quality
Vibrant Colors
Non-Toxic Food Grade!
Environmentally Safe
Additional information
| | |
| --- | --- |
| Weight | 25 Grams, 50 Grams, 100 Grams, (1LB) 450 Grams, 1KG (1000 Grams), 5KG (5000 Grams), 10KG (10,000 Grams), 25KG (25,000 Grams) |